See on Scoop.it – Awakenings: America & Beyond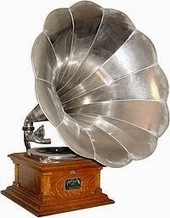 The music goes on…Leisure Times 
Having visited Music Through the Centuries 1600s to the 1800s, let's continue into the 20th century…
Each and every part of the world embraces the happenings of the past…it is who we are and why we are here. There are many factors defining exactly who we are but one that is at the top of the list is music, which within itself has been defined and redefined throughout the ages. Each period of time carries its own music of the century but there is one century whose music underwent radical changes decade by decade. So, here we go into the 20th century where we will visit one decade at a time. . .
Sharla Shults's insight:
Go to Awakenings and listen to Crossroads sing the Golden Gate Jubilee Quartet's version of the barbershop classic Sweet Adaline; a memorable Vaudeville song, She's Only a Bird in a Gilded Cage; and Maple leaf Rag, recorded on Pianola Roll actually played by Scott Joplin.
See on www.awakenings2012.blogspot.com
---
2 responses to "
Awakenings: The music goes on…Leisure Times

"