See on Scoop.it – Awakenings: America & Beyond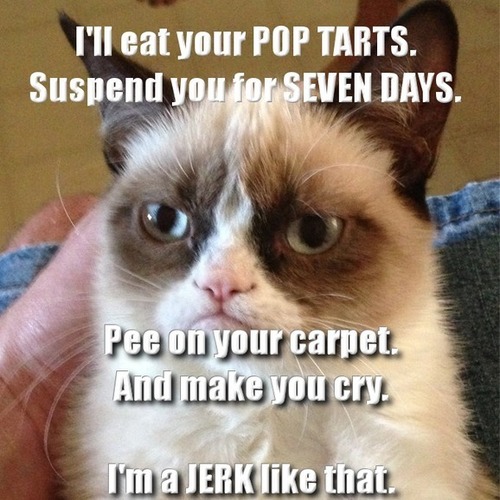 Today is…
At one time or another, each of us has experienced moments of grouchiness. We do not want to be bothered by anyone. Just left alone. In a terrible mood! Then, there are those who display the face and attitude of the epitome of grouchiness. Never happy. Everything's wrong. Leave me alone. Total misery! The latter are the ones we try to avoid the most…the habitual grouches, grumps, scrooges and sourpusses that somehow appear on any given day.
Sharla Shults's insight:
You are challenged to make that prickly, stern, cranky individual smile if nothing else…make him or her show the pearly whites! Go for it! You just may make someone's day or that person will walk away just as grumpy as ever. At least you will know you gave it your best shot and that, my friend, will keep YOU smiling!
See on www.awakenings2012.blogspot.com
---
4 responses to "
Awakenings: Ever met a grouch?

"