See on Scoop.it – Awakenings: America & Beyond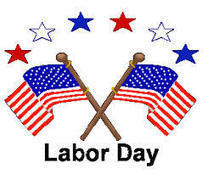 What are your plans for Labor Day…to slave away doing laundry, cleaning house, cooking, sewing, mowing the grass, working, working, working? Well, why not? The day IS all about LABOR!
Of course, that is totally the wrong perspective! Labor day is a celebration…a holiday…a day of festivities and it is today!
More than a day of rest, a backyard barbeque, a three-day weekend or the unofficial end of summer today has a larger meaning. A step back into the past provides footprints of history leading to the freedom of celebration honoring honest toil and the rights of labor.
Embrace the Past. . .(Continued @Awakenings)
Sharla Shults's insight:
On this Labor Day, take a moment to remember and reflect upon those who came before you toiling and laboring in harsh environments with little wages as compensation and without benefits enjoyed today. Inspire and support younger generations in their quest for justice in future employment and ultimately retirement.
See on awakenings2012.blogspot.com