See on Scoop.it – America & Beyond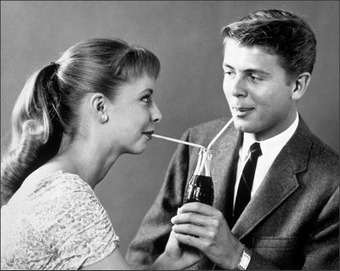 It was the end of WWII. However, the world felt far from safe: impending war in Korea, frightening talk of Communism, threatening talk of nuclear war. Even amid new fights and threats, post-war America's priority was family: feeling safe and secure within structured communities.
But, where did that leave the teenager? The teen was between…sandwiched in between child and young adult. In fact, the term 'teen-ager' was coined during this time — the 50s, the era where the teens started to hear music about their world, love songs about high school sweethearts, wild parties and fast cars. This was the age of rock 'n' roll — the devil's music of Elvis Presley, the rebelliousness of James Dean. A new culture was born and there was no stopping it!
MORE on awakenings2012.blogspot.com
---
13 responses to "
Awakenings: 50s Teen Scenes

"