See on Scoop.it – Awakenings: America & Beyond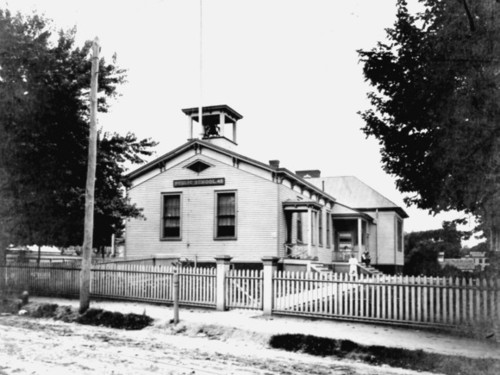 From the ancient glaciers to slavery, Carl Ballenas knows Queens. Born in Brooklyn, Ballenas moved to Queens as a toddler in 1965 and never left. "Everything in Queens fascinated me," he says. A history teacher at the Immaculate Conception School in Jamaica Estates, he has written several books on local history, even involving his students in the research and fact-finding.
Through Arcadia Publishing's "Images In America" series, Ballenas has published books on the adjacent Southeast Queens neighborhoods of Richmond Hill, Kew Gardens (and its famed cemetery, Maple Grove), Jamaica and Jamaica Estates. Although these places now look very different—Kew Gardens is mostly co-ops and high rises, while Jamaica Estates is home to large, Victorian mansions—they were originally part of one community, Jamaica. The process of how land was acquired from local Native American tribes and then parceled out to various developers is something Ballenas and his students in the Thomas Aquinas Honor Society explore in their books on Jamaica and Jamaica Estates.
I caught up with Ballenas after he visited York College this month for a lecture. I asked him about the Richmond Hill and Jamaica history that hides in plain view–in Queens' topography, its architecture and the names we use everyday.
—
OC: What was the first historical project you researched?
CB: The first project was about the history of St. Benedict Joseph Church in Richmond Hill. I was told it was the only parish with that name. While researching, I kept coming across "Morris Park." I was like why? This is Richmond Hill. I found out there were other towns—like Morris Park—that eventually got absorbed by Richmond Hill.
OC: Let's start way back. What do geologists tell us about this area?
CB: The hills that make up the backbone of Long Island, north of Hillside Avenue–hence named–were created 10,000 years ago by a glacier, which moved huge boulders and large amounts of soil. When it eventually stopped, it deposited all those things. So from Hillside Avenue south to Jamaica Bay is level, because those things flattened everything out. In the 1870s, when people started settling in this area, the ocean breezes and cooling temperatures in the flat area were part of the area's attraction.
OC: What is the most interesting architectural find in this area?
CB: We've found the Lefferts Farmhouse. The Lefferts family sold their farm to Mr. Albon Platt Man, the founder of Richmond Hill. The farmhouse may date all the way back to the 1830s, and it wasn't in the same location–that was one of the most amazing things we found–people used to move houses!
And we also found the Captain Briggs farmhouse. Briggs was a veteran of the War of 1812, who retired to Richmond Hill to become a gentleman farmer. He won many awards for his pear orchards. You find these little remnants of the past poking out at you.
See on opencitymag.com
---
5 responses to "
Land of The Beavers: A Conversation With Queens Historian Carl Ballenas

"