See on Scoop.it – Awakenings: America & Beyond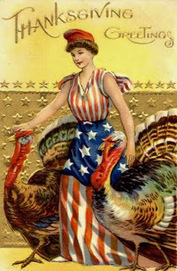 Enrich the Future...
Thanksgiving is a day of celebration not only for the blessings of today but for blessings to be extended into tomorrow's tomorrows. Take a moment to count your blessings but most importantly ask yourself how you can bless someone else. Perhaps something as simple as a smile could brighten someone's day. Whatever it is, take the time to bring blessings into the world around you, one moment, one day, one person at a time. The future is in your hands!
Sharla Shults's insight:
Support our Troops: Support America!
May they be blessed this day, every day, and be reunited with loved ones in the days ahead.
See on awakenings2012.blogspot.com
---